September 17, 2018
This year the Weill Cornell Medicine Prostate SPORE awarded three Developmental Research Program Awards. The goal of the award is to support innovative translational research projects that address key challenge areas in prostate cancer research. Awardees each received $100,000 for one year to support their research proposals. Awarded projects aim to accelerate the discovery and development of interventions intended to improve therapeutic outcomes for prostate cancer patients.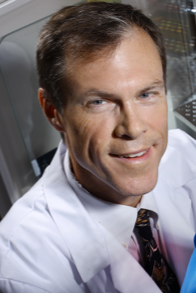 Principal Investigator: Charles Drake, M.D., Ph.D. 
Co-Investigator: Matthew Dallos, M.D. 
Title: Human prostate cancer immune phenotypes and master regulators after androgen deprivation therapy.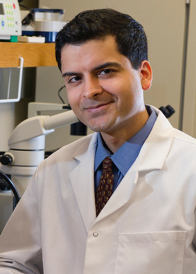 Principal Investigator: Samie R. Jaffrey, M.D., Ph.D. 
Co-PI: Mark Rubin, M.D. 
Title: Role of m6A methylation in the epitranscriptomic regulation of prostate cancer disease progression 
Principal Investigator: Pengbo Zhou, Ph.D. 
Title: Small molecule activators of the SPOP tumor suppressors to treat G3BP1high prostate cancer